Jewelry Options
Here are some considerations when choosing custom jewelry. Please reach out with any questions.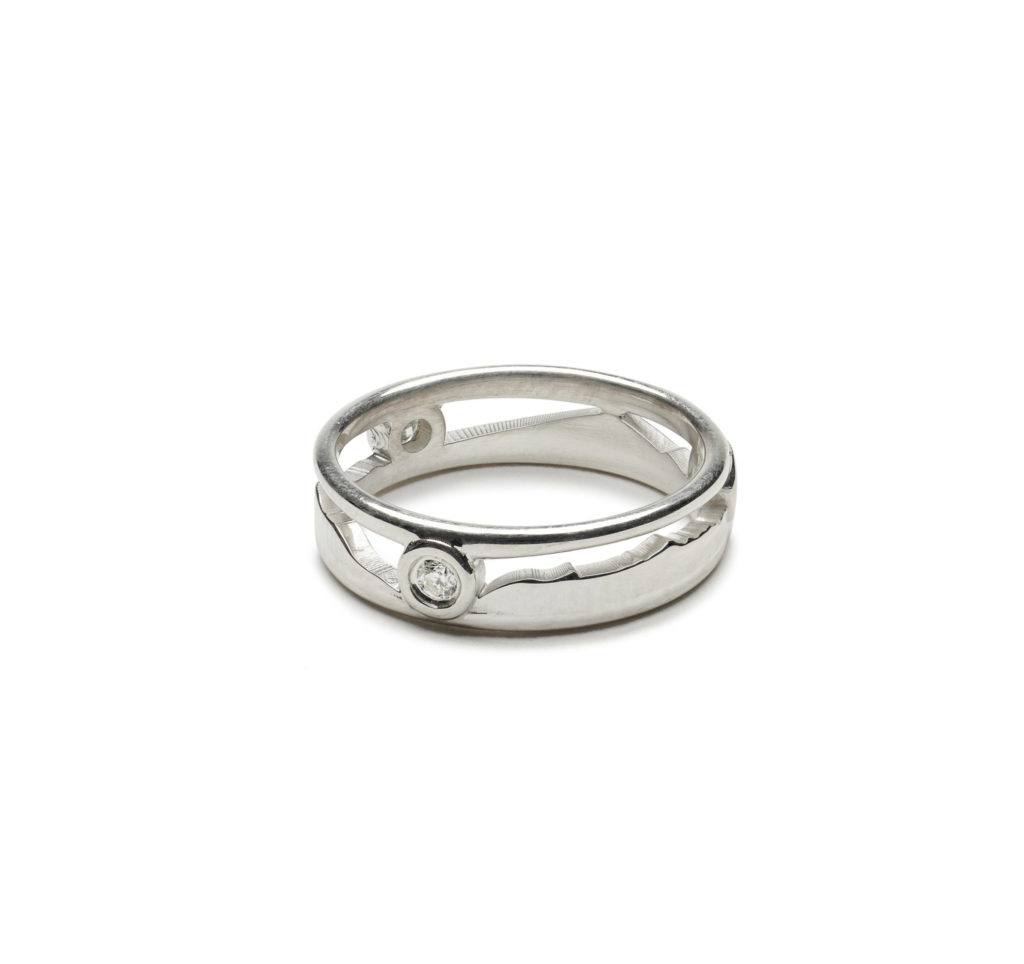 Sterling
Sterling Silver is the most affordable metal, but also the softest of the options I offer. Will show wear fairly soon depending on your lifestyle.
2.5 on the Mohs scale of hardness.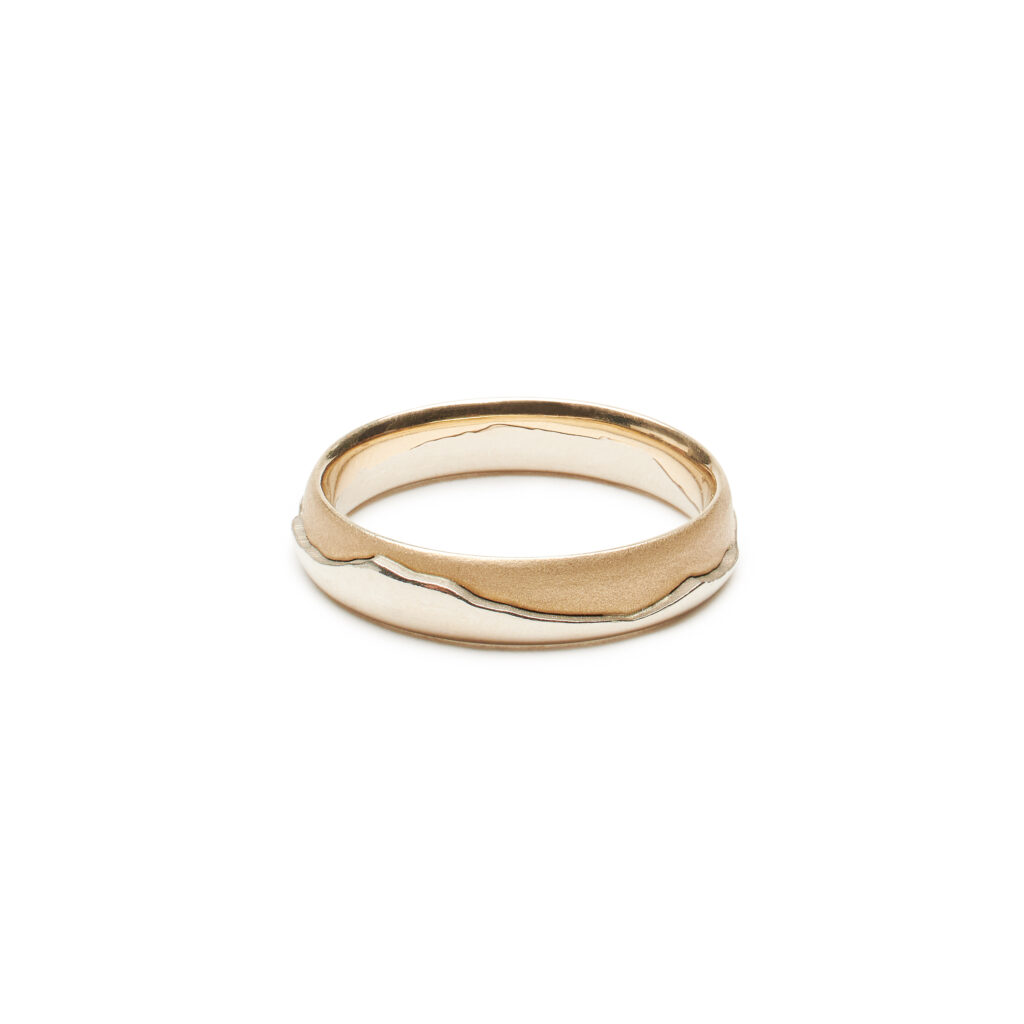 14k Yellow Gold
At least 10 times harder than sterling, yellow gold is a beautiful color. 18k yellow gold is also available, please inquire for pricing.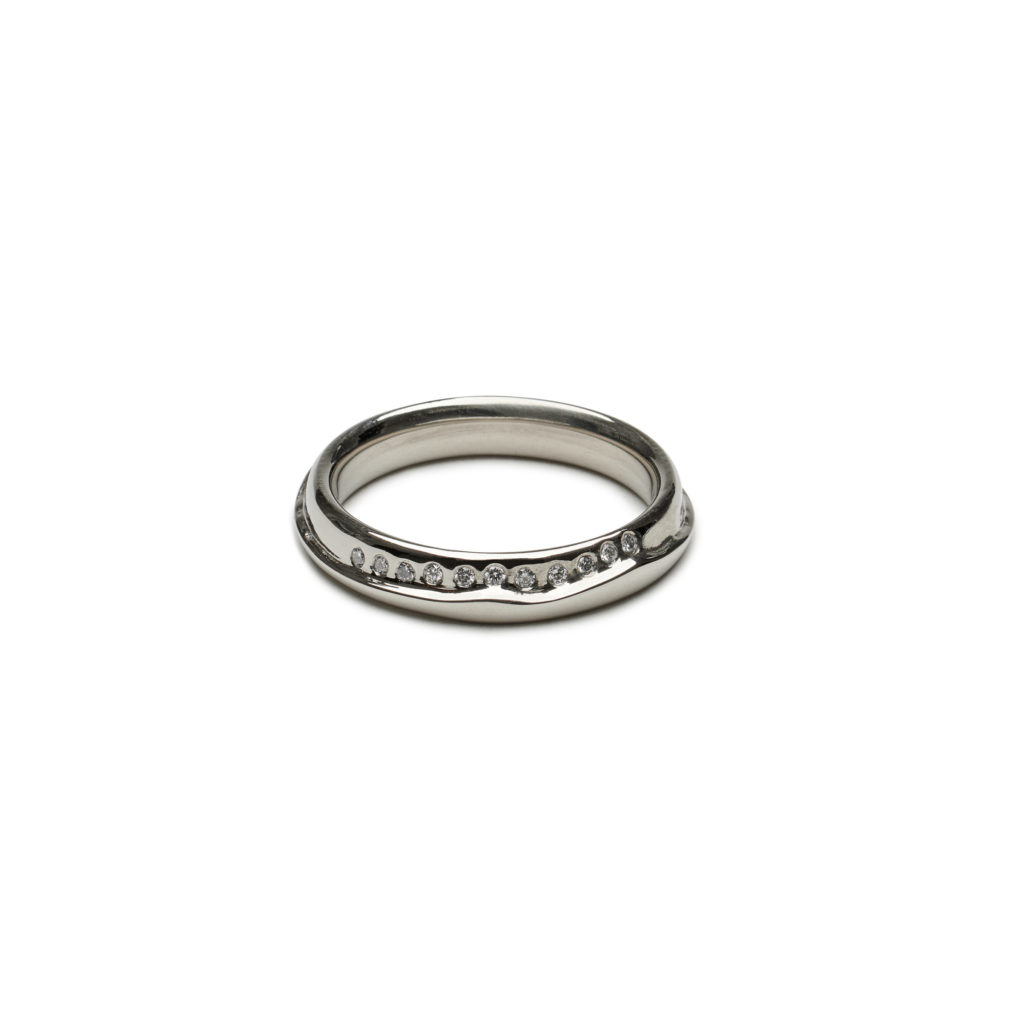 14k White Gold – Nickel Alloy
10-25 times harder than sterling silver, White Gold is a fairly common choice for engagement bands. However, 30% of the population has a Nickel allergy, so it is important to know if the person that will be wearing the band has an allergy, if so the Palladium alloy is a good alternative.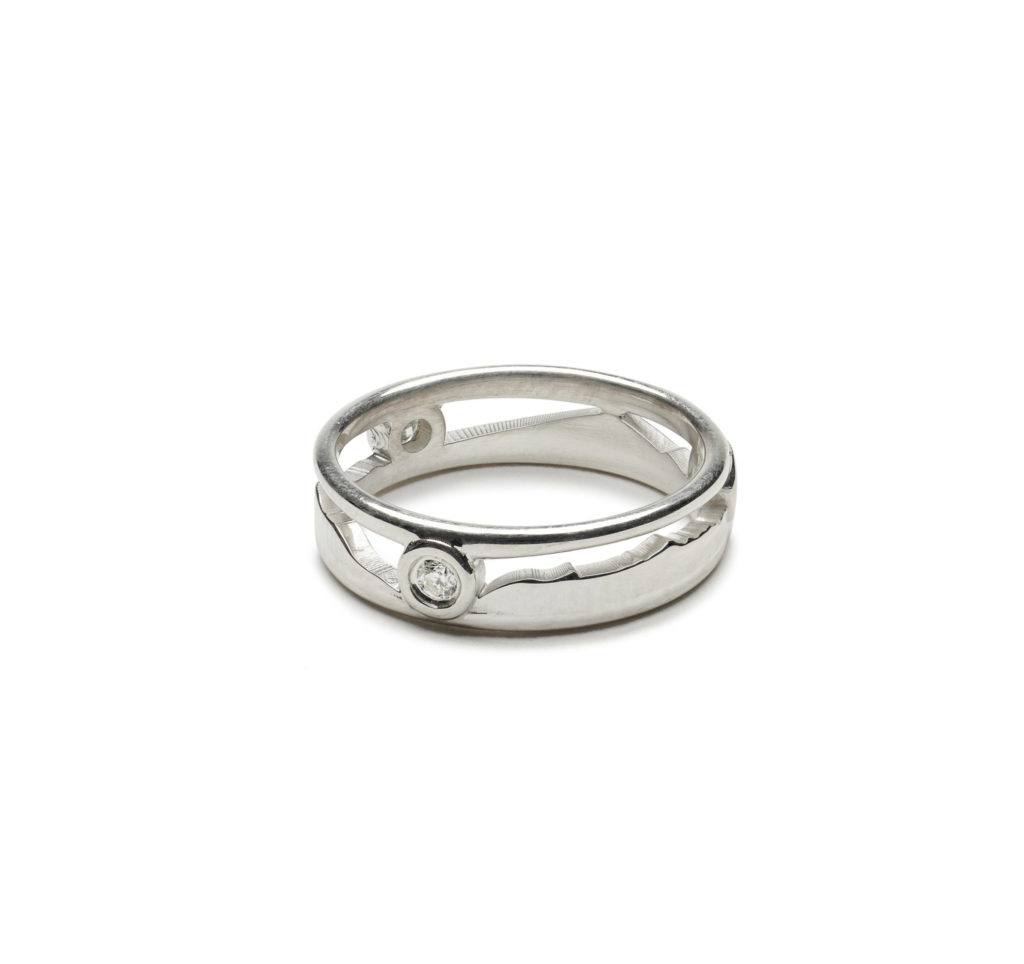 14k White Gold- Palladium alloy
A comfort fit band that
10-25 times harder than sterling silver, the Palladium
White Gold alloy is slightly more expensive than the Nickel alloy of White Gold.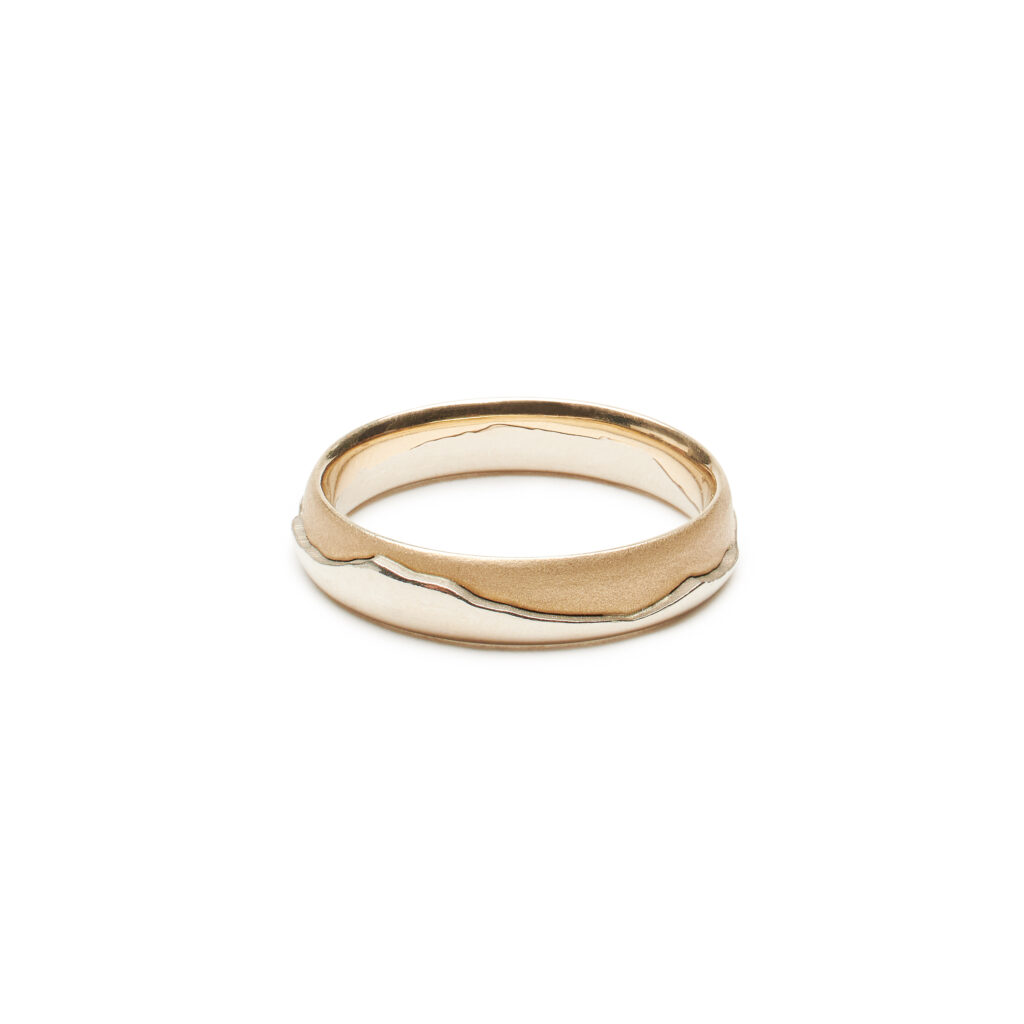 Platinum
50-100 times harder than sterling, Platinum is both harder and more dense than White Gold. Expect for the cost to be twice the cost of White Gold, because although Platinum is a similar price to White Gold, twice the weight of metal is needed for the same volume.
This image shows a 4 mm and a 6 mm wide band. Widths are completely customizable, however I prefer not to go narrower than 4 mm for mountain bands, as the mountains start to lose definition.
This setting shows a 2.25 mm wide bans for the setting.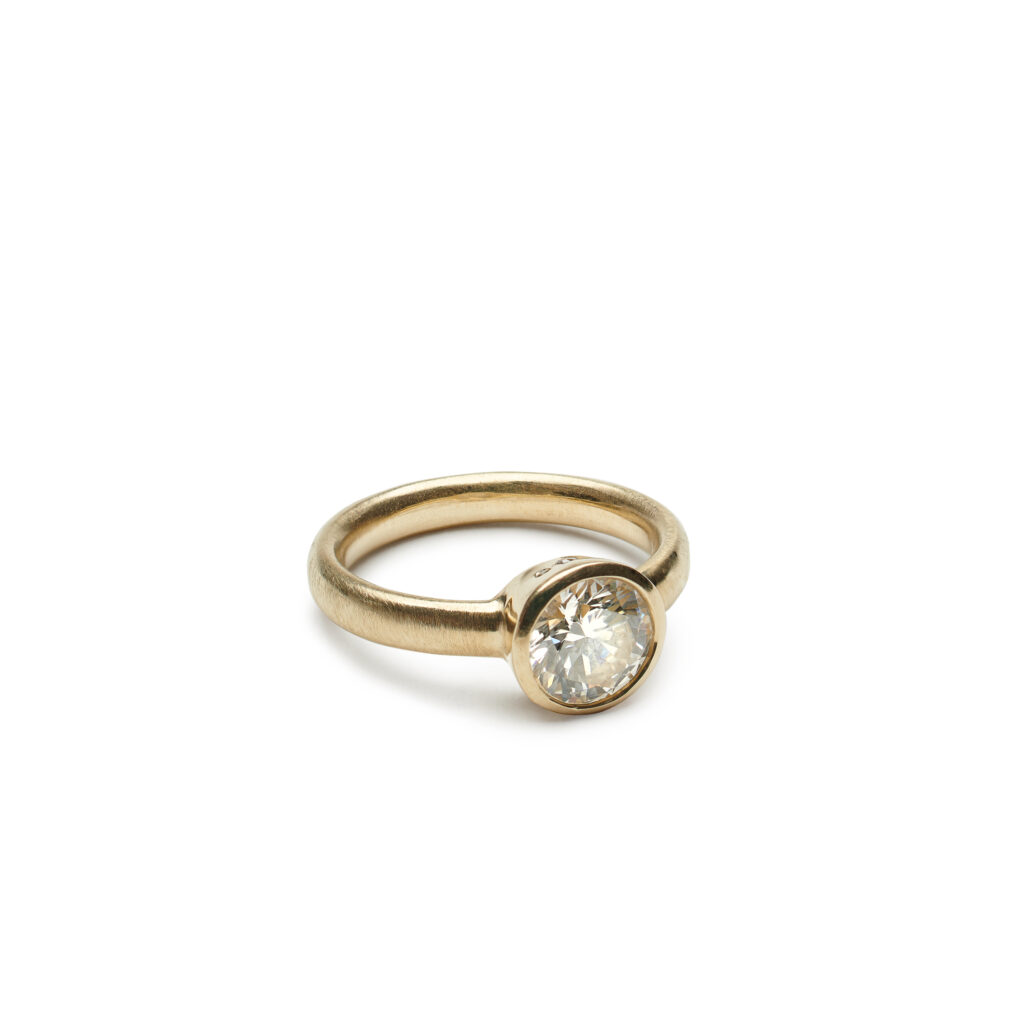 Bezel Set
I use this setting for a sturdy setting for medium to larger type cabochons and faceted stones. One or multiple bezels can be used on a ring.