Testimonials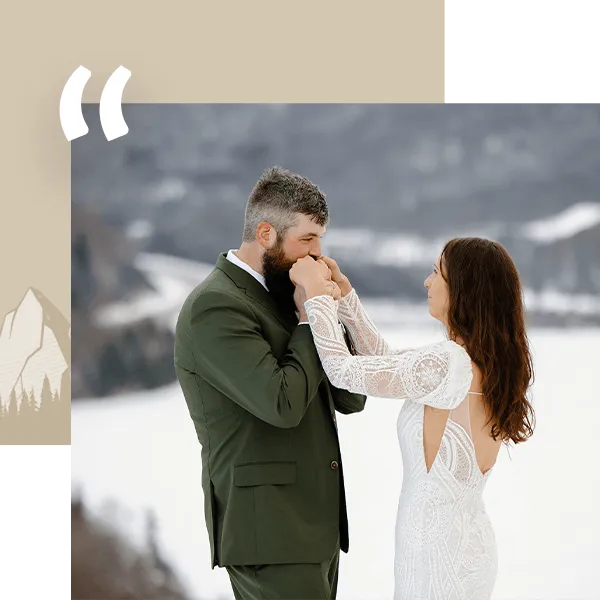 Sean & Michelle
Their Story
It was almost Sean and Michelle's anniversary and they wanted to celebrate the milestone of their relationship in a special way. When they came to me, they had some ideas – wanting the rings to be similar but not the same, to include some color, and to represent a place that is special to them. For Sean, who is hiking Vermont's Long Trail in segments, I created a Long Trail ring that is in white gold and that has a wider band. For Michelle, we chose a stunning ruby nestled in the backdrop of a mountain landscape. Working with Sean and Michelle it was a wonderful experience to help them express their ideas and love for each other. 
Review
"I came across Courtney's work when looking for local, mountain-inspired pieces for my wife. Courtney replied promptly to my questions and had a gorgeous, custom-sized necklace ready for pickup in a matter of days. My wife was thrilled to have something made by Courtney Reckord – it turns out that she already followed Courtney on social media! With a 10-year wedding anniversary on the horizon, we reached back out to Courtney to design custom rings to recognize the milestone. We really appreciated having regular email communication with Courtney throughout the process – everything from design, materials, price, and meaning were thoughtfully considered. To ensure the rings would be perfect (they are!), Courtney invited us for an in-person fitting and materials selection consultation. Within weeks, our rings were ready. They fit perfectly and look awesome. Thanks, Courtney!"
Brian & Katie's Story
Their Story
As Brian and Katie were falling in love with each other they shared a special experience together in the mountains. It made perfect sense to me that Brian asked me to help him create an engagement ring that represented the time they shared on the trail. Katie loved the engagement ring so much that she asked me to create one for Brian too! The rings both had a similar mountainous landscape, and we added a sunrise that represented the view they shared on their intimate journey.
Review
"I can't recommend Courtney and Courtney Reckord Jewelry enough! My partner and I are both outdoorsy people, and when it came to wedding rings, we both wanted rings that were unique, special, and reflected who we are as people. Simply speaking, that is NOT an easy task! When we came across Courtney's work, we instantly knew that the jewelry Courtney made was exactly what we had been looking for. With Courtney's help, patience, and expertise, we were able to custom design mountain rings that perfectly reflected us, are so incredibly special, and are unique and beautiful! I'm SO thankful we found Courtney! Courtney made the process easy and fun, had so many wonderful ideas, and was patient, kind, and communicative. Again, I can't recommend her enough. Thank you so much, Courtney!"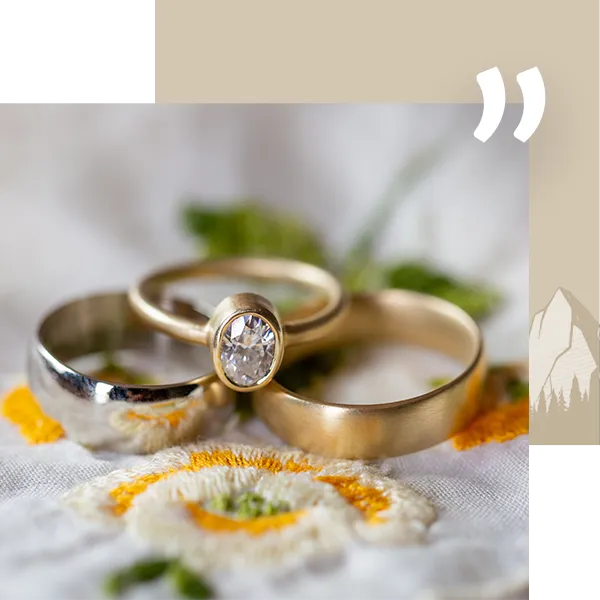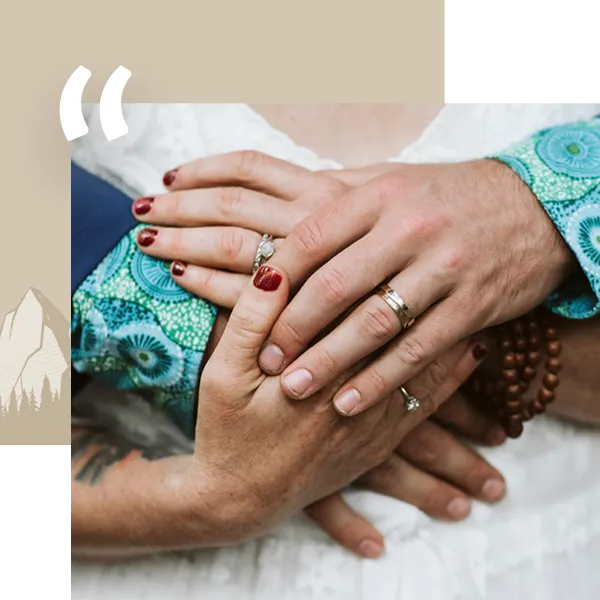 Dean
Their Story
The Pacific Crest Trail is one of the most stunning, remote landscapes of the west coast. Dean and Patty hiked this rigorous and beautiful trail together and were hoping to have the experience represented in their engagement ring and wedding bands. I created the pieces with their love and the majestic mountains and valleys in mind. The bands included the elevation map of the trail, and the engagement ring was a perfect complement to the bands.
Review
"Courtney made my fiancé and I custom wedding and engagement rings. She was sooo wonderful about meeting with us in a personal way and providing ideas so we could make the best wedding rings we could have ever gotten!"